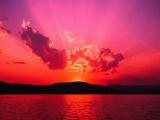 Za
Enirapied
SEN.SUPERVISOR in NORTH PALM HOTEL AND HOTEL & GARDEN (BARCADE RESTO BAR)
Davao city
,
Davao City
,
Philippines
Current:

NORTH PALM HOTEL AND HOTEL & GARDEN (BARCADE RESTO BAR)

Past:

WATERFRONT INSULAR HOTEL

Education:

Bachelor of Science in Hotel and Restaurant Management (Major in Hotel and Resort)
https://profiles.jobomas.com/zyrah.mae.deiparine
Job Experience
SEN.SUPERVISOR
NORTH PALM HOTEL AND HOTEL & GARDEN (BARCADE RESTO BAR)
September 2011 to Actually working here
-Received cash sales from the cashier.
-checking order slip according to the exact prices from our menu as well as the figure computation of the waiter/ waitress.
-in charge of paying daily and monthly payables.
-Control daily petty h & cash fund for daily expenses.
-Making final and summary reports for sales and expenses submitted to manager daily.
-Computes daily sales report net and gross.
-Listing sales according to the series numbers from waiter/waitress order slip.
-Checking daily inventory report from bar and kitchen.
-sales segregation according to different function of the establishment.
-re-check inventory stocks from bar and kitchen even the company equipment, utensils and others.
-helps making costing for bar and kitchen.
-planning and directing the work of employees monitoring their work and flow of their performances.
-handling employees evaluation.
-conduct initial interview for new applications
-trained new employees.
-assisting particular task of the employees.
-Giving and follow up them for their daily task and responsibilities.
-Checking whole area of the establishment if already.

KITCHEN CREW COLD SECTION
WATERFRONT INSULAR HOTEL
June 2011 to November 2011
Check up all stock in the assign area; if all ingredients are not complete, make a list and request it to stock room; prepare the mise-en-place; attend to the needed of yours chef and assist him/her if needed; make the salad dressing; must be able to prepare recipes in a timely and accurate manner, know food quality and taste.
SEN.SUPERVISOR
TITA ANNIES
February 2011 to September 2011
Supervisors are responsible for ensuring their employees are provided a safe and healthful work environment. This is accomplished by assessing employee work tasks to identify risks of incurring work-related musicologist disorders taking responsibility for customers (service staff, kitchen and etc.)
During the service hours. This does include being the active link between. The supervise people in the same way that you expect and want to be supervise yourself. I know that me that mean being guided and advice when I need/ ask for it, but also have some free hand to expand beyond my job description.
A supervisor, foreperson, team leader , overseer, creel coach, facilitator, or area coordinators a manager in a position of trust in business. Supervisors are usually responsible for the progress and productivity of their employees.

FRONT DESK CLERK/ SALES REPRESENTATIVE
THE WORLD PALACE BUSINESS CENTER
November 2006 to January 2011
Greet client and attend to their needs; interacts with customers on the telephone or in person and also; answer telephone calls promptly and accurately; candidate must have a warm and friendly personality, great attitude and a great smile; connect calls to requested guest or local; provide guest service; handle individual reservation like what are the rates, functions and others services that we can offer to the guest; attend to guestAs they check in and out and handle their various requests.
Education
Bachelor of Science in Hotel and Restaurant Management (Major in Hotel and Resort)
The Philipine Women?s College of Davao
(Afganistán)
June 2002 to April 2006
IT skills
More Za
Availability to travel and work outside the city
No